Many thanks to Annalisa for writing this guest post for our reading pleasure  🙂   Our Beautiful Child is on my review list for the near future.
Five Books I've Read More Than Once by Annalisa Crawford
When people ask what kind of books I write, I find it hard to answer. So I thought sharing some of the books I've read more than once would help to give you an insight, and possibly saving me from ever having to think of a real answer…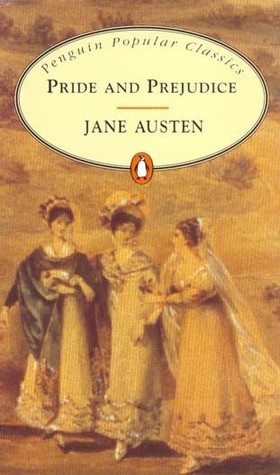 1. Pride and Prejudice by Jane Austen – I first read this when I was eighteen, and have read it once a year, on average, ever since. I have two copies of the book, and the DVD of the 1995 BBC version with Colin Firth that I watch each and every time I'm ill and laid up.
2. Diary by Chuck Palahniuk – I love this book more than Fight Club, the more well-known novel (thanks to Brad Pitt). It still has all the gruesome parts you'd expect, but the story has some shades of the paranormal and a story I, bizarrely, related to a little bit more.
3. Quite Contrary by Susannah Dunn – Back before she wrote historical fiction, Dunn wrote contemporary fiction. Her first book, Darker Days Than Usual, was a novella – which made me realise that is was possible to publish novellas, a length that suits me quite well. (Although that discovery was in 1990, and it took a little longer than I expected – 22 years, actually!)
4. Madeleine's Ghost by Robert Girardi – This book as such an awesome sense of place. Part of the book takes place in New Orleans, and Girardi's lush description made me realise that it doesn't matter where you live or choose to write about, it can sound incredibly exotic to someone who's never been there before.
And finally, with just a slight cheat…
5. (The prologue of) Dependence Day by Robert Newman – I can't remember the plot of this novel, and I can't name a single character… But the prologue is genius, and yes, sometimes when I'm stood in front of my bookcase, I pick it up and read it. It's called Fan Worship, and it's about David Bowie worshipping one of his fans.
Well worth a read.
I hope I've given you a few clues as to where I get my inspiration from, completely confused you, or – at the very least – given you a couple of new books to check out!
"The Boathouse collects misfits. Strange solitary creatures that yearn
for contact with the outside world, but not too much. They sit, glass in hand,
either staring at the table in front of them, or at some distant point on the
horizon."
…
so says the narrator of Our Beautiful Child. And he's been around long enough
to know.
People end up in this town almost by accident. Ella is running away from her
nightmares, Sally is running away from the memories of previous boyfriends and
Rona is running away from university. Each of them seek sanctuary in the 18th
century pub, The Boathouse; but in fact, that's where their troubles begin.
Ella finds love, a moment too late; Rona discovers a beautiful ability which needs
refining before she gets hurt; and Sally meets the captivating Murray, who
threatens to ruin everything.
Three women. Three stories. One pub.
ABOUT THE AUTHOR
I live in Cornwall UK, with a good supply of beaches and moorland right on my doorstep to keep me
inspired. I live with my husband, two sons, a dog and a cat.
Despite my location, I neither surf nor sail, and have never had any inclination to try. I much prefer walking along a deserted beach and listening to the waves crashing over rocks. For this reason, I really love the beach in the winter!